I'll Take Manhattan Beach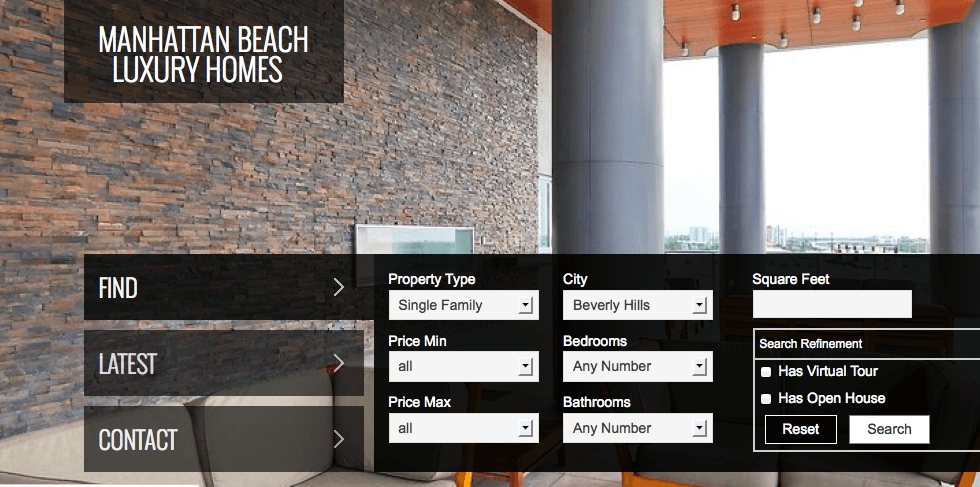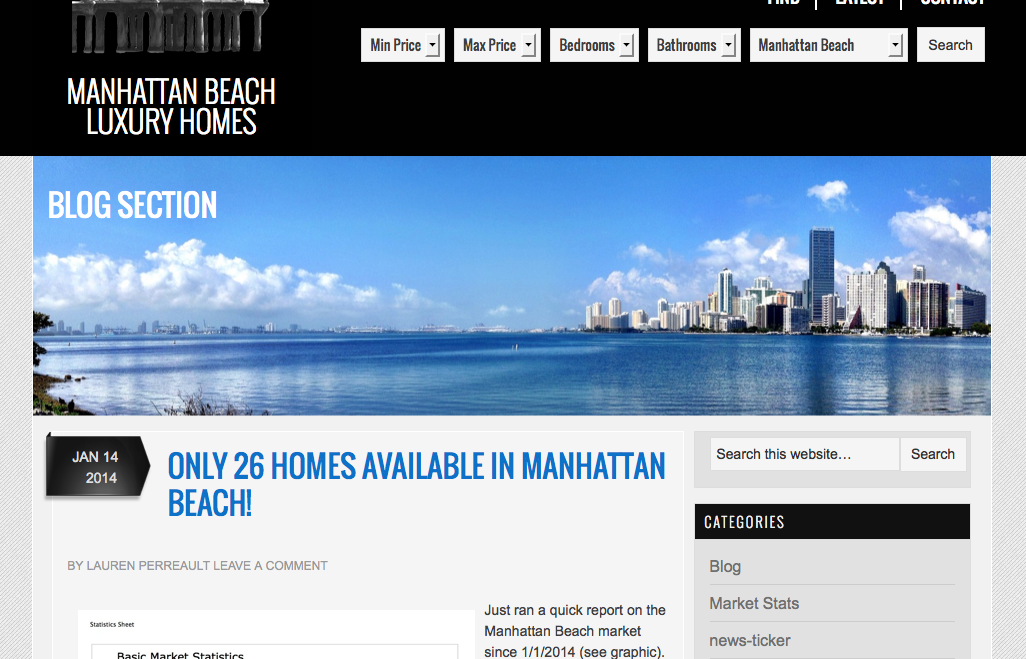 It may seem oh so predictable at first—you visit a site called Manhattan Beach Luxury Homes, the domain of Manhattan Beach Realtor Lauren Perreault, only to see some incredibly eye-catching shots of (natch) beautiful, sleekly designed residences and sprawling beach shots (glittering waters, golden sands, ahhh…). They don't call 'em luxury beach homes for nothin'! You also see some sharp, dynamic graphics and clean, elegant color schemes that both befit and showcase the sublime beauty of the real estate found in Manhattan Beach, Calif.
Ah, but wait. Behind the cool glamour of the Manhattan Beach Luxury Homes website, created with IDX Broker Platinum, lies a user friendly site that—with a few simple clicks—can help you find the beach home of your dreams. After perusing the striking slider images atop the home page, guests can use handy widgets to access listings for the latest and best Manhattan Beach listings, to search for the ultimate beach house, and to contact the Realtor.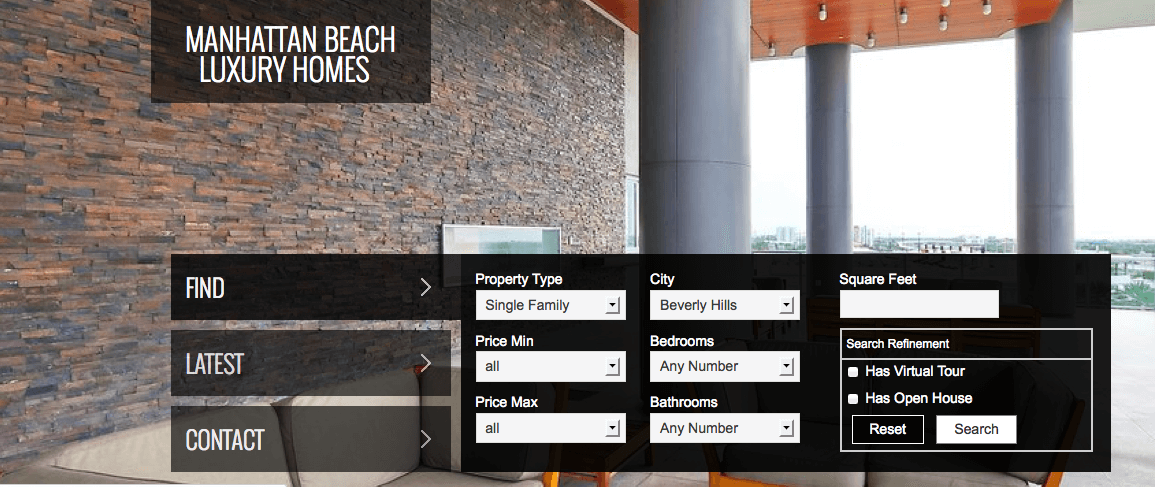 A buyer's search is facilitated further by the presence of a handy search feature at the top of site pages, allowing buyers to seek out homes using criteria such as minimum and maximum price, number of bedrooms and bathrooms, and the specific region of Manhattan Beach in which you would like to live. You can flow easily through listings for homes up for offer in the Sand section, Hill section, Tree section, Liberty Village/Manhattan Heights, East Manhattan Beach, etc., and in glamorous cities like Beverly Hills; accessing extensive listings that feature more vibrant visuals, along with facts that include the price, address, status, square footage, full description and listing ID number for each property.
Also while visiting this site, guests can be privy to an expert view of the Manhattan Beach real estate market, thanks to Lauren's blog. They also can access special sections that offer information about buying, selling, individual neighborhoods, agent profiles, and saved searches.
Go back to the beach with Manhattan Beach Luxury Homes—with a little help from RealtyCandy and IDX Broker. Learn more at www.staging.realtycandy.com.