Host Your Own Office Open House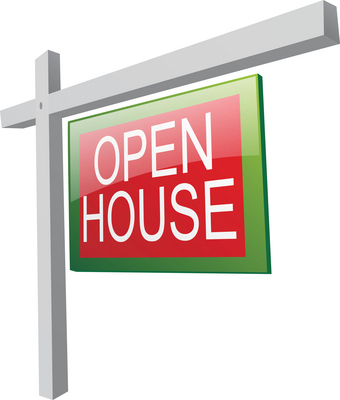 As a real estate sales professional, you are probably more than familiar with the concept of open houses; those all important events in which you put the homes that you have for sale on full and impressive display, giving the public ample opportunity to view and tour the beautiful residences that they just might care to buy.
Yet have you ever considered the idea of hosting your own open house?
"Well no actually," you might be saying at this point, all while ensnaring us with what the kids today would call a major side eyed glance. "Why would a person who has absolutely no desire to sell their home host anything resembling an open house?"
Well what we're talking about here is a professional open house, conducted at your real estate office. And while this event will not be likely to draw in individuals interested in taking up residence in your office (that, after all, would just be silly), it might just draw in those people interested in buying the homes you have up for sale.
The idea here is to introduce the home buying public to your business and its operations; and, of course, to the vast and beautiful catalogue of homes that you have to offer them.
Here are a few ideas as to how to conduct the perfect open house—and at a real estate office!:
1. Make sure that your office space is clean, neat and organized in appearance. As the old saying goes, first impressions are everything; and when people visit your real estate office for the first time, you want to show them an attractive and professional workplace in which they would feel comfortable doing business.
2. Decorate the office. Just as you probably would for any public event, you may want to adorn and put the best possible face on your workplace for the occasion of the open house. A few banners, candles, streamers, signs, and perhaps even some wall art can do much to add some special decorative touches to your already stellar office space.
3. Have plenty of business cards, fliers and brochures on hand to promote your business. These informational publications should tell potential customers everything they need to know about the various ways in which you can help them buy and sell homes.
4. Have refreshments on hand. As silly as it may sound, meetings and events that come complete with free eats and drinks have been proven to draw a higher attendance than those who don't. And while your guests are munching down on fruits and candies, cookies and pastries, they also can enjoy some food for thought about the business of real estate sales!