We specialize in IDX Broker integration to WordPress real estate websites
What that means is that if you are looking for a website for selling your old arts and crafts, candles, or even car parts from your uncle's old cars,  you are probably in the wrong place.
If you want IDX Broker Platinum for a real estate WordPress theme, especially AgentPress, you are in the right place.
We specialize in WordPress sites for agents with IDX Broker integration.  Our service is really a benefit for agents and offices who want to leverage technology to get traffic, but who want to sell real estate instead of spending all of their time setting up websites and IDX Broker!
Click  for IDX Broker Platinum setup.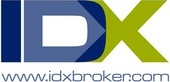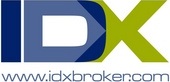 IDX Broker on your WordPress site
As a Developer Partner with IDX Broker, we can do everything you need from a standard install, to creating customized CSS, Landing Pages, Showcase Pages, Widgets, and Slideshows.  We will help you leverage the IDX Broker Mobile App from IDX Broker "Classic" and even the new HTML5 mobile ready IDX for iPad and tablets.   We will help you use the CRM and lead management tools to really grow your real estate business.
We can create a website to match your needs.  If you want something like one of our Agent Smart Sites or one of our custom
Realtors to Webmasters
I worked as a full-time Realtor in a brokerage for a national franchise.  While I was there, they provided us with a site like kelly.nationalsite.com.  That worked pretty well for providing SEO and leads to the national company, but it did very little to build my own business.
I wanted something that would provide me with a residual business and I could take with me.  Something that didn't belong to my broker.  So, I got Thesis and Genesis and started making some websites with IDX Broker integration.  I was surprised at how quickly I could get real leads from real clients on my websites.  I got so busy that I was able to sell leads to other agents.
As time passed, agents and owners of brokerages approached me about building websites using IDX Broker for them.  I was able to help some of my friends really optimize their business and get lots of leads.
I had more agents contacting me about building real estate websites and fixing existing WordPress real estate sites.  I didn't have enough time to help them and work my real estate business.  As life would work out, my family and I decided to move across the country, and I couldn't bring my real estate business with me.
I developed a service for using our MLS software, MLXchange for iPad at RealMobilePros.com.  This was something that I needed to take good care of my own clients, and other agents saw it and wanted it.
I decided to leave the "Realtor" business and take advantage of my family move to change my business to providing tech services for real estate agents.
I know how to use IDX Broker, AgentPress, and WordPress to build a nice real estate business because I did it.  I can help you build your business too.
We have helped clients in Singapore, Canada to Florida, California to Maine, Las Vegas and Utah, and just about everywhere in between.
Let us help you.
Thanks,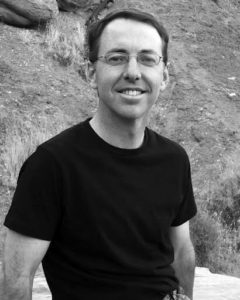 James
Contact me at james@realtycandy.com