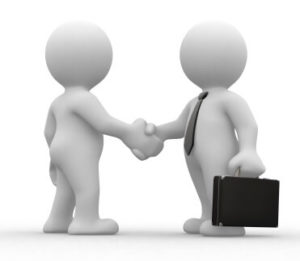 So it is Friday and time for this week's update.
It is hard to keep track of clients, emails, phone calls, kids starting school, visiting with Realtors, fixing AgentPress and IDX Broker for clients, and keep the twitter traffic, Linkedin posts, and the RealtyCandy.com blog all going.
I think that blogging is like jogging.  We all know we should be doing it, but it takes a lot of time and energy.
We had a busy week finishing up IDX Broker Platinum installs for clients in Virgina, California, and Florida.  We also did some contract work on some AgentPress real estate websites for clients.  And, we connected a bunch of new MLXchange for iPad users over at RealMobilePros.com and started doing some Press Releases or News Updates for them.
This blog post will be the 3rd one this week on RealtyCandy.com.  I think Wednesday was our 2nd highest traffic day ever.  And we got a number of new AgentPress and IDX Broker Platinum clients through folks finding our website.
I also got a connection from the Phoenix area from a guy who offers a service of WordPress for Real Estate websites similar to RealtyCandy.  He  wants us to support IDX Broker installs and service for his clients.  We did one for his client and we are excited to be working with him.  He was checking out our site and said that our product was a premium product that he sees for $1800+ on other sites on the web, and he gave me some great advice on building our real estate website business.
I also got a client who found our site and ordered one of our Custom AgentPress sites this week.  So we are going to be building out a brand new AgentPress theme and integrate IDX Broker Platinum to it for him.  He found our site, filled out the comment box, shot me an email, and then we had a phone call.
I gave him some tips about picking out a cool domain name.  We discussed some of the Eat My Own Dog Food tips that you can get by signing up above.  He was excited about it, bought his domain, and sent me the go ahead last night to start on his site.  I will put a post on our site in the next 10 business days when it is up and running.
So at the end of week one, I have spent no money on Google Ads or Zillow ads, and I have spent about 3 hours doing blog posts.  I feel that the additional traffic, and especially AgentPress Real Estate Website work and IDX Broker Platinum work that I got was really worth it.  Follow us at @realtycandy.
Eat My Own Dog Food to drive traffic to my real estate website.
I made a list of things that I need to do to get folks to interact with my site.
So, if you want the list of things that you can do to drive traffic to your site, just click below on Get the Eat Your Own Dog Food Plan and "Like", "Tweet" or "Share" this to get an easy to follow business plan you need to build your real estate business using WordPress as the foundation.
You can also signup in the box at the top of the page to get this business plan as a PDF sent to your email address!
(you will be prompted to share on your social network)
Signup for your AgentPress & IDX Broker Platinum site today for just $495

We setup all the tools, you just signup here.