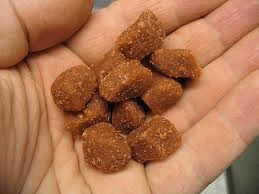 We have now officially been running the Eat My Own Dog Food program for 30 days.  I have learned a few things I want to share with you.
1. It takes about 1 hour to do a blog post.
No matter how fast you are, or how quickly you want to write, or how many great real estate experiences you are having, it takes about 1 hour to write a post and get the featured images.
2. It is hard to blog twice a week.
It shouldn't be, but as we get more work lined up, it has been harder to post.  There is a tendency to  do posts while business is slow and then stop when we get busy.  We have added several pages to our website over the last month, and I think we have been pretty faithful about following up with our social media everyday.
3. Twitter can easily be done once a day.
I have been sending a tweet to new followers on my websites.  Each new follower gets a tweet thanking them for following me.  This only takes about 30 seconds each time.  I'm not getting so many new followers on Twitter, so this is pretty easy.
4. LinkedIn can be short and sweet.
Ok, so you CAN go to LinkedIn and "creepy stalk" all your old flames and kids from high school and college.  Or you can make it short.  Any new "Connections" I get on LinkedIn, I just shoot them a quick email or message back thanking them for the "connection" and asking if there is anything I can do to help build their business.  I actually got a lead this way.  I haven't done work for the contact yet, but it should pan out in the next couple of weeks.
The results:
Ok, so I haven't sold my company to Facebook, but I have earned enough to get a new iPhone 5 🙂
My weekly visits to RealtyCandy.com are creeping up each week.
Before I would have a good week, then a slow week, then who knows.  Over the last month, I have had more visits each week.
I have more credibility with my clients.
My prospects are referred to my site by me, a friend, or even Google.  They see something that sparks their interest, and they contact me.  Most of the contacts have been phone calls.  Most of these folks have checked out my site and feel like I probably know what I am doing, and they trust us to do their new project.
I have more business.
I have picked up several new jobs, and I am not actively prospecting.  By following our simple system, we have enough inbound visitors that our inbound marketing is all we are living off of.  We don't have to depend on email campaigns, google ads for real estate websites, or cold calling prospects.  They are finding us, deciding to do business with us, and paying us.
 The Hierarchy
Did you notice the order that I wrote those?
Visits
Credibility
Business
That is THE order.
Contact us so that we can show you how to do it!  Check out this page and get our Eat My Own Dog Food plan and build your own inbound real estate business!