IDX Broker Search Templates:
Help your leads find their dream home faster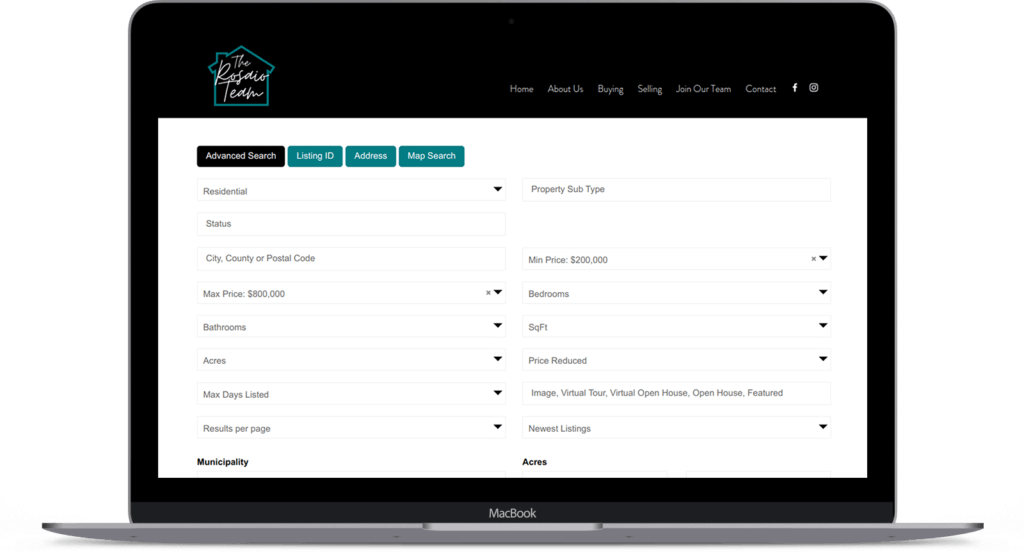 IDX Broker Search Page
IDX Broker offers 4 different search pages: Address, Advanced, Basic, and Listing ID search. You can edit the elements, customize the filter lists, and apply different templates to them to make your users' experience better.
Address:
Search properties using only the street address.
Advanced:
Search properties based on a vast array of customizable criteria.
Basic:
Search properties using only standard information like property type and price.
Listing ID:
Search properties using the listing ID as published by the MLS.
To add a search tool on your website pages that connects to IDX Broker, the best way is to use our Omnisearch Generator which allows you to customize a search bar with colors and fonts to make it totally integrated with your pages.
Templates forSearch Page
Experience the power of customizable search filters with our RealtyCandy search page templates. Our search page templates are fully customizable, allowing you to design a search page that perfectly matches your brand's look and feel. Help your users find their dream property faster than ever with our advanced search page templates.
FAQ: Frequently Asked Questions
Do you have a question about IDX Broker or RealtyCandy services? Are you wondering how to use our IDX Addons? Have any questions about what we could do for your real estate site? You're not alone, but we have the answers.
Here are the most frequently asked questions we receive. Please contact us if you don't see your question here.
To get any of our premium templates for your IDX pages, all you have to do is to make us your IDX Broker developer. This process is fast and FREE.
Just send an email to IDX Broker that says you'd like to use Realty Candy as your developer or sign up for your IDX Broker account using our sign-up form.
Your payments with IDX Broker will continue as they are, directly to IDX Broker. You will also have access to IDXAddons.com at no charge.
Contact us here if you have any questions about this process!