IDX Map Search Template
Zoom Compact
The IDX Map Search Template Zoom Compact is a user-friendly map search template that allows users to search for properties in a specific area. The compact design allows for easy navigation and zooming in and out of the map view. Perfect for MLS that provides small listing images.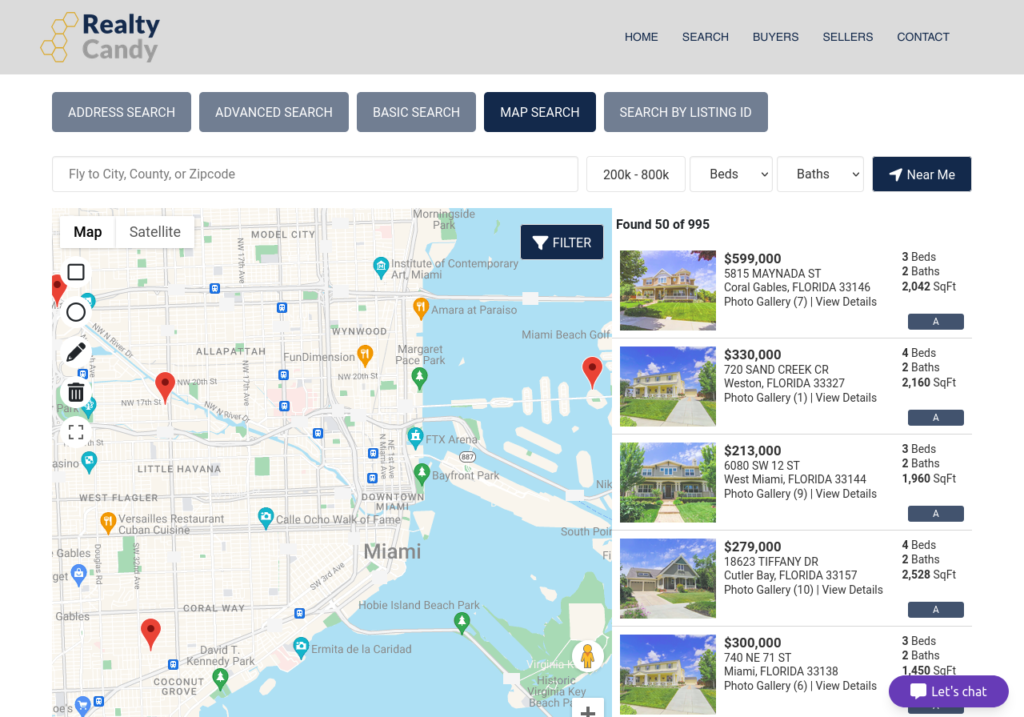 Designed with ease of use in mind, the Zoom Compact template offers a clean and modern design that allows users to quickly find the properties they are looking for. With its user-friendly interface and advanced search capabilities, this template provides a powerful tool for real estate agents and brokers to showcase their property listings.
What sets the Zoom Compact template apart is its ability to display multiple properties on a single map, which makes it easy for users to compare and contrast different properties in the same geographic area. The template also offers a range of filters to help users narrow down their search results, including price, property type, and features.
Included in this Template
FAQs
Find the most common fixes, changes, and solutions for this template below, or take a look at our FAQ page for more questions. Feel free to contact us anytime on our chat icon if you don't find what you are looking for.
To get any of our premium templates for your IDX pages, all you have to do is to make us your IDX Broker developer. This process is fast and FREE.
Just send an email to IDX Broker that says you'd like to use Realty Candy as your developer or sign up for your IDX Broker account using our sign-up form.
Your payments with IDX Broker will continue as they are, directly to IDX Broker. You will also have access to IDXAddons.com at no charge.
Contact us here if you have any questions about this process!