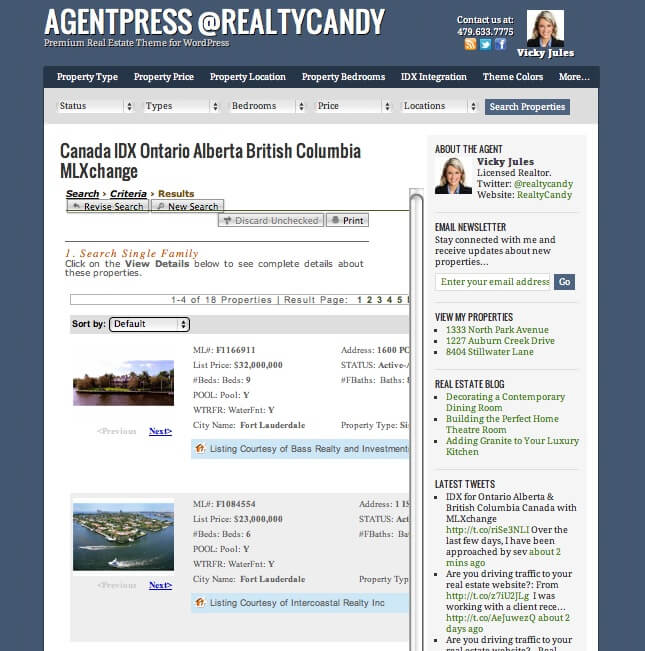 Over the last few days, I have been approached by several folks about setting up search IDX services in Canada, especially in Ontario, Alberta, British Columbia Canada.
There are some issues with IDX services in certain areas.  Even IDX broker doesn't provide services in most of these areas.  We have seen some IDX companies who do provide services. If you are an agent or broker who wants to have IDX integrated into your Realtor website, you might like what we have done.
AgentPress looks nice with the MLXchange integration.
We have just setup a demo here showing an example of how we can embed your MLXchange search into your website instead of using an IDX service.
We are going to include this service for FREE with our "Chocolate Fudge" package, you can purchase here at our store.
For just $195 setup and $19 a month, you can have a site with AgentPress setup exactly like the site at RogersCommercial.com
We have worked with tons of agents in Florida, near Broward, Miami, Ft. Lauderdale, and Palm Springs.
If you are in Las Vegas, New Your State, Rhode Island, and other parts of the United States too!