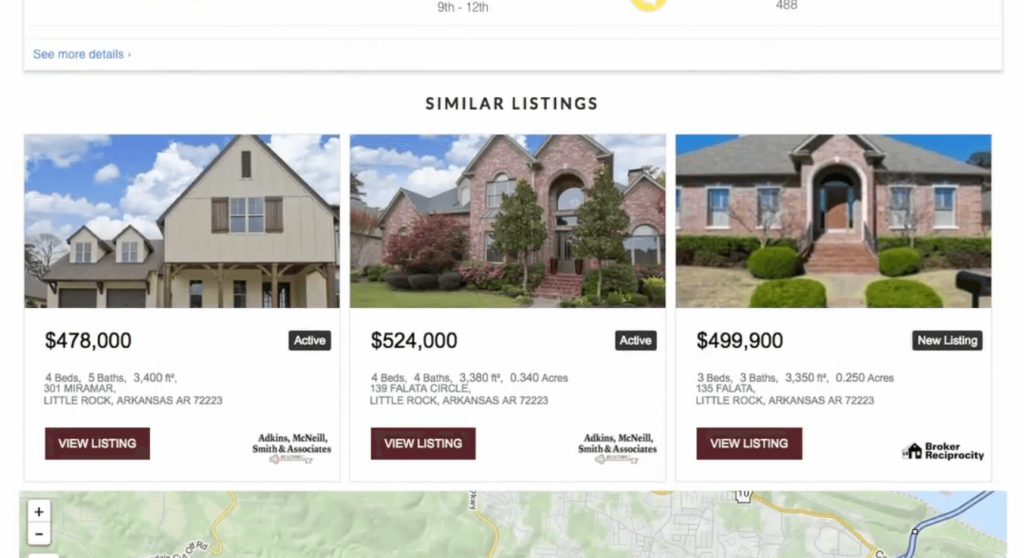 IDX Broker Similar Listings
Keep your visitors engaged. Show 3-5 properties in the sidebar like the one your visitor is viewing. Help them find what they are looking for.
Make your visitors' stay on your website more enjoyable with the Similar Listings tool!
Similar Listings shows three similar listings at the bottom or on the sidebar of each IDX Broker listing on your Real Estate Website. This gives your client more property choices that are similar to what they are looking for without having to go through the extra hassle of searching for them.
The benefit to you is that visitors will look at more pages, stay on your site, and convert into a good lead easier.
PHP 5.3 +
php-imap module enabled
WordPress 4.0 +
WP Support Plus 7.0.8 +