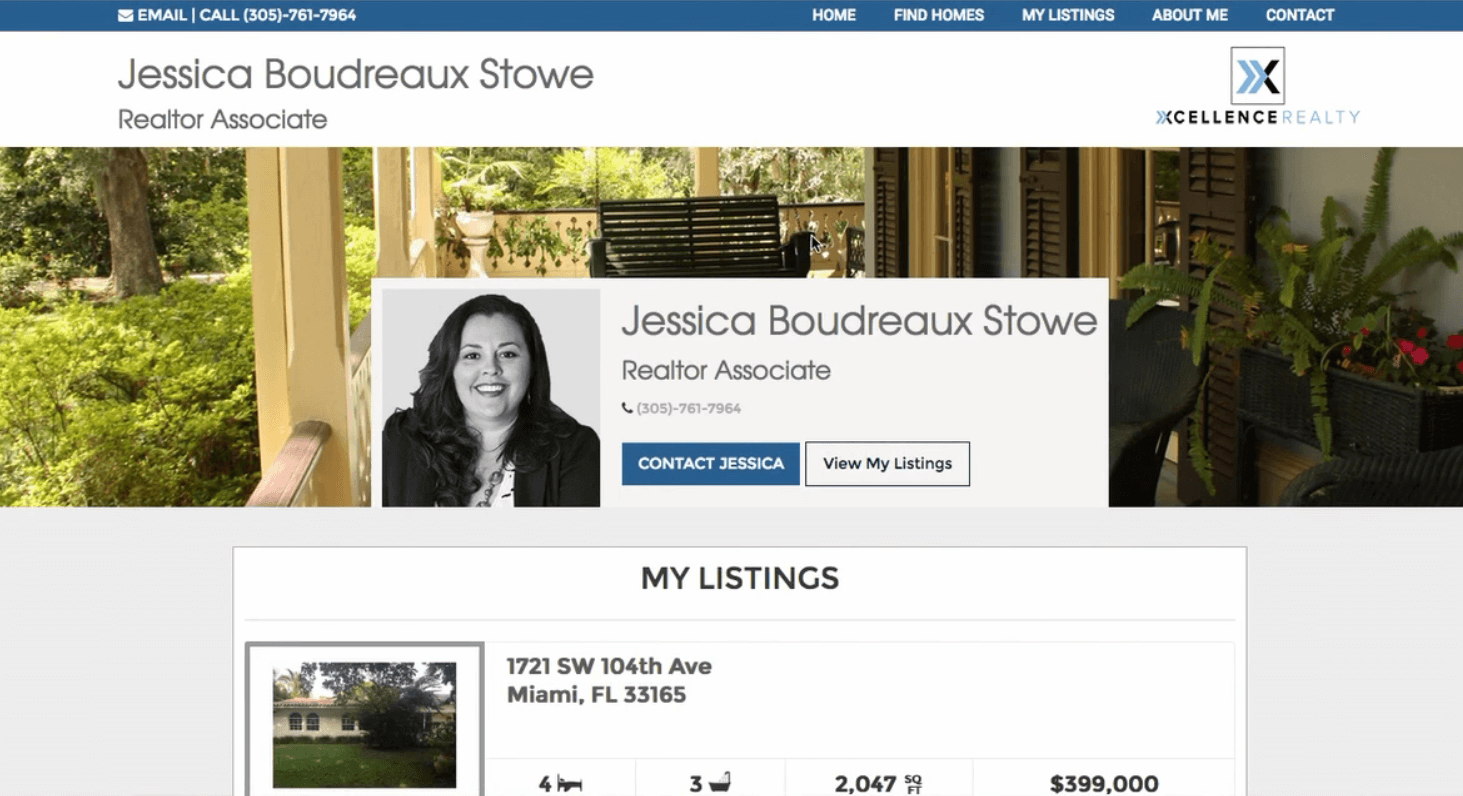 Create incredible Agents' Pages for your office's agents with just the click of a few buttons. Includes the agent's picture in the header, and their info below, as well as a search tool that will search all of their listings, making this the ultimate page for your Excellent Agent.
If you have an IDX Broker Office account, get the Excellent Agent Pages to allow your agents to do their own branding on your IDX account.
Excellent Agent is a WordPress plugin that is part of our IDX Addons suite. It quickly allows you to setup menus and use a wrapper page to customize the agents pages.
You can also point a domain like BarbaraSellsMiami.com or Barbara.remax-south.com to the agent page.
Use this to help you recruit top agents without the hassle of setting up and maintaining a complete WordPress real estate website.
Watch the video below or signup now:
PHP 5.3 +
php-imap module enabled
WordPress 4.0 +
WP Support Plus 7.0.8 +