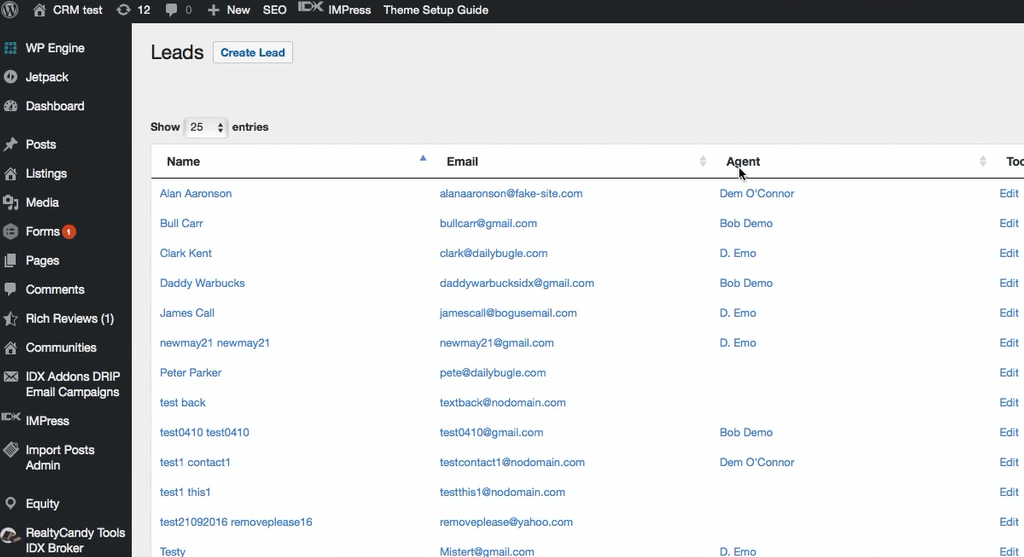 Manage all of your IDX Broker leads from within WordPress.
See which leads are getting follow ups and
which agents are nurturing their leads.
We are really excited about this new Agents Leads tool.  It brings the client information from the IDXBroker admin tool directly to WordPress.  This makes is easier and faster for you to take care of your IDX leads.
We believe that nurturing your leads is even more important that getting more leads.
With the Agents Leads IDX Add-on, you can:
see all of your new leads
update the contact information for your leads
add saved properties for your leads
create, delete, and edit saved searches for leads
assign leads to your office agents
provide a login for each agent to manage their own leads
As you can see this feature really helps you manage your leads in a easy, simple way.
Watch the video below or signup now at http://realtycandy.com/idx-addons
IDX Broker
RealtyCandy as IDX developer
WordPress