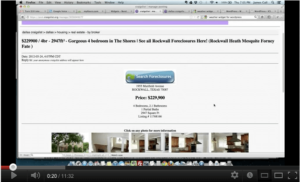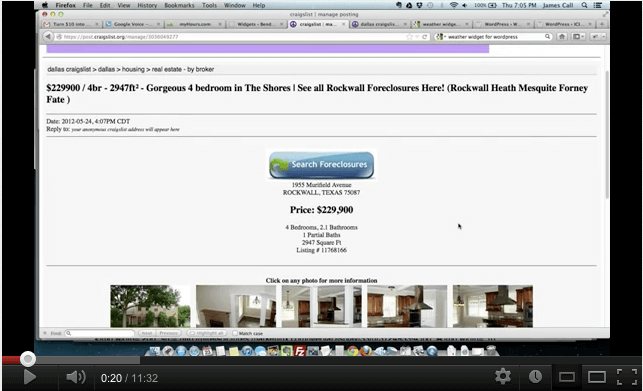 We have tons of real estate clients who are using AgentPress on WordPress and/or IDX Broker Platinum for their real estate website.  While having a cool website for visitors to come to, and having MLS search capabilities to keep your clients engaged are both important, how do you get people to visit your site?
SEO
Well, we all know that organic SEO or search engine optimization is the about the best way to get people to visit your site.  Getting the organic Google juice that you need will take some time doing blog posts and generally working our Eat My Own Dog Food system.  You need to determine your niche, get your keywords, and … well click here and give us a like to read the whole thing, or signup to our email list in the sidebar to get the PDF!
Craigslist and IDX Broker Platinum
Craigslist is great for generating leads for your real estate website.  We have helped tons of our IDX Broker Platinum and IDX Broker Classic clients use Craigslist to get traffic.  I actually started doing this when I was working as a full time realtor.  I would get the information from my IDX Broker feed, and use it as Craigslist posts.  I sold property, leased property, and rented homes by posting IDX Broker info to Craigslist.
We are putting together a sweet package that will automatically convert your IDX Broker links to Craigslist ads.  If you want to Beta our service for free when it is being tested, or be the first one in your real estate market to have access to this powerful IDX Broker to Craigslist tool, just shoot us your email in the box below.
We will send you a PDF with the HTML code mentioned in the video below.
Check out this video (11 minutes long, sorry )

For a standard install we charge just $99 to integrate IDX Broker Platinum to your WordPress real estate website and create up to 5 custom landing pages using search criteria that you provide for us.  We also provide you with our world class customer support!
Signup for IDX Broker Platinum today by visiting Platinum.RealtyCandy.com and get your IDX in Vancouver or Toronto areas for just $39.99 per month!
Signup for your AgentPress & IDX Broker Platinum site today for just $495

We setup all the tools, you just signup here.