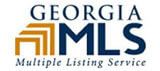 Sharda Jones of Georgia United Realty has teamed up with IDX Inc and RealtyCandy.com and will provide buyers and sellers in the Greater Atlanta Area with a thorough and dynamic online real estate resource. A member of the Georgia Multi Listing Service (GAMLS), Jones will have access to over 100,000 active listings for North Fulton, Forsyth, East and West Cobb, Cherokee, Douglasville, Fulton, Gwinnett and Hall County.
With the IDX Broker Platinum solution potential buyers and sellers will have the same level of access to GAMLS listings that was once only reserved for agents and brokers.  This simplifies the online property search for all parties. IDX Broker software has upgraded the search capabilities of the website of Jones, making the online real estate search quick, efficient and effective.
Potential buyers can utilize one, or all, of the five unique searches now supported by Sharda Jones on her website. These dynamic online real estate searches, work to simultaneously narrow search results and provide home seekers with a comprehensive list of relevant houses. The basic, advanced, map, address and listing ID searches work in different ways to retrieve the most up-to-date and thorough property listings in the Greater Atlanta area
More importantly, with the IDX solution customized for Jones, home seekers will be able to save search preferences and are given the option to receive automatic email notifications and alerts when properties matching their criteria are found.
IDX Broker has not only revolutionized the online real estate search process for clients, but it makes Jones' job a lot simpler and her website easier to manage.  Jones is able to customize all of the behind-the-scenes options her IDX solution supplies to her. This is where she has the ability to edit the CSS and global wrappers of her page to create a unique and recognizable professional branding for her business and website.
Additionally, Jones also has the option of connecting with current and prospective clients, while growing her business, thanks to the IDX hosted lead generation system. Never again will managing a real estate website be complicated or difficult for Jones or any other agent or broker.
About Sherda Jones
Sharda Jones a Georgia United Realty Broker was one of Georgia's top agents before becoming a broker and establishing her own company.  With a phenomenal track record, and above par work ethics and standards, Jones is able to service buyers and sellers in the Atlanta Georgia and surrounding areas. See her site at georgiaunitedrealty.com
About RealtyCandy.com
RealtyCandy, specializes in IDX Broker integration to AgentPress real estate websites.  As a developer partner of IDX Broker RealtyCandy can help you with everything from a standard install to creating custom CSS, Landing and Showcase pages, Widgets and Slideshows.  Another major solution is that it has the ability to help you leverage the IDX Broker Mobile App from IDX Broker "Classic" and the new HTML5 mobile ready IDX for iPad and tablets.  For more information on the services and solutions provided by RealtyCandy, please visit RealtyCandy.com.