How do I get my new WordPress real estate theme with IDX Broker setup?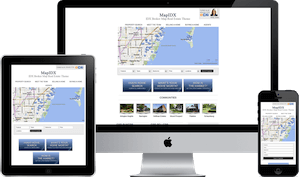 I get a lot of calls from folks who look at our real estate themes for WordPress page and decide they want a site, but then there are a bunch of questions because it seems like we deliberately make the pages hard to understand. 🙁
So here are some extracts from an email I sent to a client after a phone call.  If you call and ask about getting a site setup, I might refer you to this page, or just copy/paste this and send it to you.
Thanks for the call today.
I would recommend that we do the following:
1. You select one of the themes that we have at https://realtycandy.com/best-real-estate-wordpress-themes-installed-with-idx-broker/
2. You setup a new "Baby" plan at Hostgator.  (Click on the blue "Got Hosting" button on the bottom of the page if you don't already have an account, and I will get credit for your new account. )
3. You click on the blue button on the bottom of the page at RealtyCandy that says "Signup for IDXBroker".  That will send you to a IDX Broker signup page.  This will waive the $99 account setup fee.
after we get to that point I will do the following:
1. I will setup your new site to your HostGator account (I will need you to send me the credentials) using the theme that you have selected. ($249)
2. I will integrate your new site to your IDX Broker account. ($100)
3. I will modify some of the SEO settings on all of your IDX Broker accounts to start building some exposure for your websites.  (Included)
4. I will setup your new site to use all the graphics, photos, maps,contact information, social media networks, content, etc. from your current site. ($150 for 1.5 hours which is usually enough to do all of this or you can just do it yourself and keep the $150 : )
5. I will send you admin access to your new site so you can implement any changes that you want in the future.
This whole process will usually run about 2-3 business days to rough out, then about 1  week to polish off the rough spots.
If you have any questions, just let me know.
If this looks like a plan, then once you get through your first 3 steps, you can send me an email and we will get rolling on our part.
Thanks,
James