The Classic Resorts Realty's Website Powerful Setup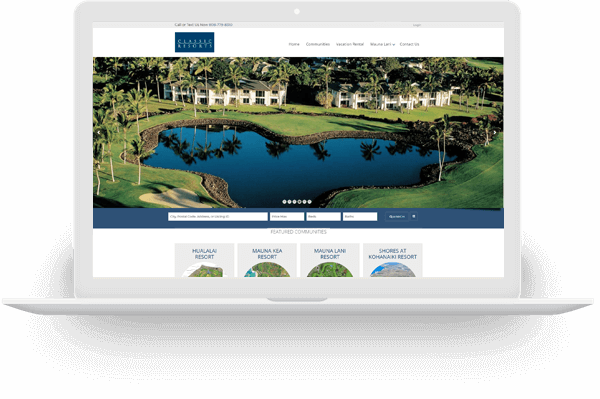 The Classic Resorts Realty is a resort management company that specializes in condominium and luxury vacation's home rentals on Hawaii. Their service covers a variety of communities and locations, and their website is setup to showcase them and its information in a beautiful design, allowing the clients to navigate intuitively in order to find homes and information categorized by its available communities.
To provide this kind of setup in the website, they use the premium Community or City Data Stats and Graphs addon, which allows the team to display statics, information and data about their properties and communities. With the addon, they are able to arrange pages to list their communities, available data and listings, and showcase in the homepage graphs that display information about the properties, locations and their prices. The users of the website are presented right away with relevant data easily accessible in the search for a vacation home.
This setup is highly customizable and easy to create with the Community or City Data Stats and Graphs. The installation of the plugin is complete with just a few clicks. It improves greatly not only the customer service and experience in the site, but it also adds beautiful elements that are highly useful for the users.