AgentPress has to be the most popular real estate WordPress theme in use on real estate websites.  StudioPress makes it on the Genesis framework.
We specialize in using AgentPress with IDX Broker Platinum to make some of the best mobile responsive real estate websites.
Recently, we realized that there is a huge need for AgentPress Mobile Responsive on existing websites.  Many real estate agents and brokers using Agent Press don't even realize that it is not mobile responsive.
We created the code to make AgentPress mobile friendly.
Visit our AgentPress Mobile Responsive site demo here.
We actually will install a fresh install exactly like our demo site on your server for a great price.  That includes all the Genesis tools.  Mobile Responsive Slider plugin, AgentPress listings plugin, and all the widgets setup and ready for you to just change the content.
Now this may not seem like that big of a deal.  But take a look at the images below then check out the link to the video below.
This is what AgentPress looks like installed on your server out-of-the-box: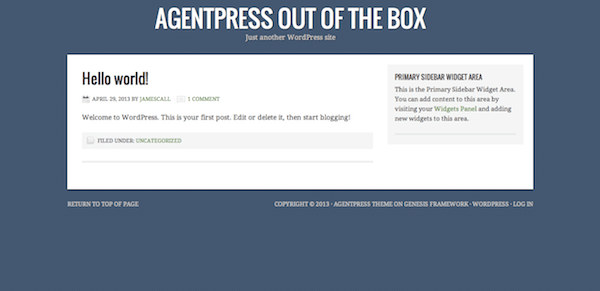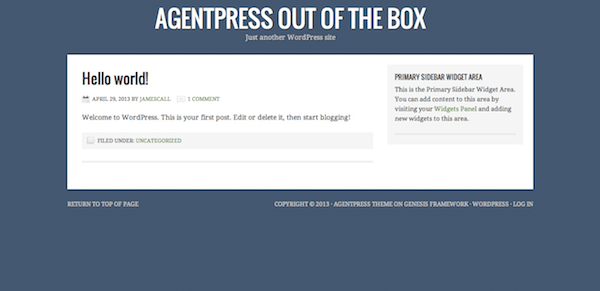 This is what AgentPress looks like setup, with all the plugins and widgets setup correctly, AND in this case – mobile responsive for your iPad, iPhone or Android mobile device: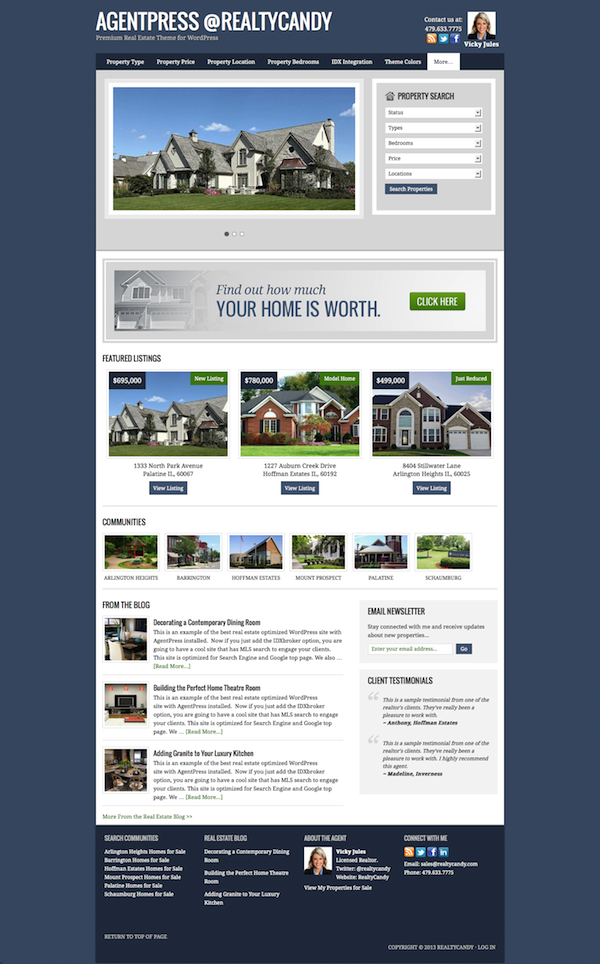 Just click on each image to visit the demo sites or click to see the AgentPress Mobile Responsive Video.
Let us setup AgentPress Mobile Responsive on your site today!